Empowerment
Books-Must read Top 10 Woman Centric Books
Empowering Books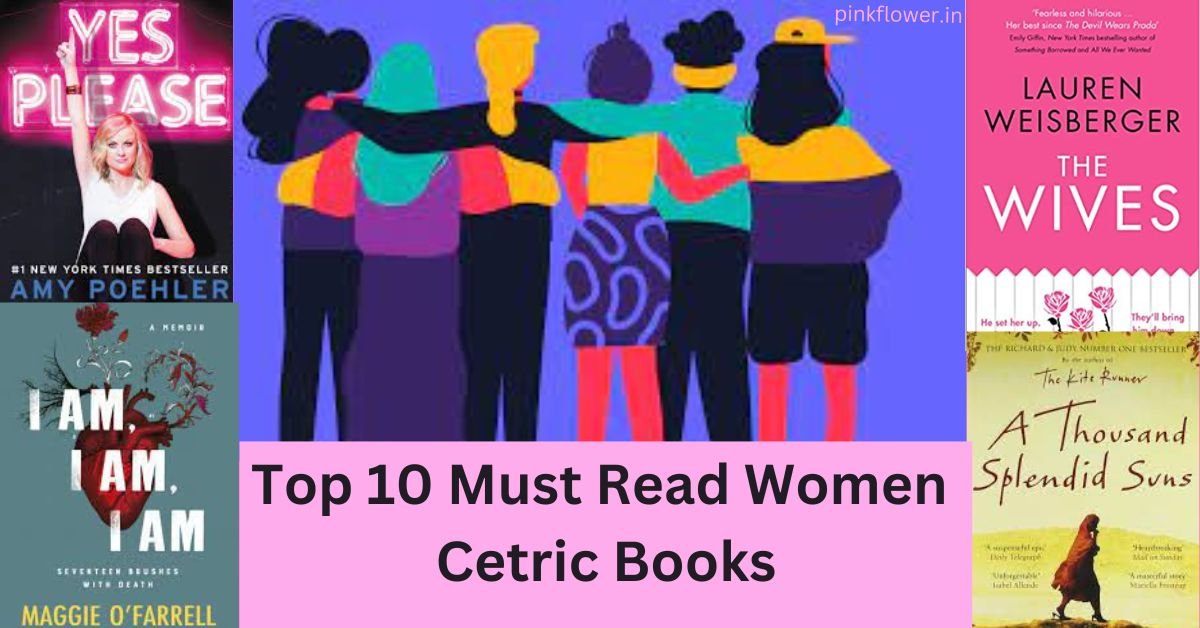 The novels in this list represent the many shades of women like brave woman, classy woman, courageous woman, misunderstood woman. While these stories focus on women empowerment, inspiration for women, love life , heartbreaks, friendship and family. Whether you're on a soul-searching journey or you simply strive to improve your life every step of the way, inspirational books can be a great tool to work through the adventure of you.
Do you read poetry books? Even if not you will love the poetry book we have mentioned below. Have a look on all these books really inspiring. There are many ways of getting inspired that's why we bought list of some really awesome books, every woman should read in their lifetime.
1. The Wives
By Lauren Weisberger
This is a great book to read. The Wives is a fun read, with pure entertainment from the opening chapter. Full of sharp comments and witty observations, with hilarious scenes described. funny enough that it doesn't weigh you down and still intense and gripping enough that you will want to get to the end of it. The Wives reveals each woman's hopes and challenges, their quirks and suspicions, sometimes humorously. The Wives presents each woman separately, dealing with her own problems. however they have completely forgotten about who they are their courage their strength which is why they are in trouble the fun part is all of them help each other to get out of their problem and remind each other who they are. This is really different type of book from other books.
Overall, The Wives is an interesting and funny novel taken on the lives of three very different women.
2. Love And Gaslight
By Vironika Wilde
More than a poetry book, Love and Gaslight is a story. Divided into five chapters, it sparks with one woman's decision to leave a toxic relationship. Her choice begins a painful.
It is combination of various types of poems- some big, some small, some stories and some phrases.
Some of the poems include some really nice imaginations and It's simple but very descriptive.
Love and Gaslight is a collection of poetry, this is not just poetry books but a raw emotional and honest book stemming from various emotions but majorly from love and pain. You will feel it. Whether it makes you feel sad, glad, or attacked, it will also make you feel brave enough to speak your truth. Every page has a different emotion described in powerful and impactful words.
The language is very easy to read and understand.
3. Yes Please
By Amy Poehler
This book is to help you to embrace what kind of people you are, embrace your craziness and get rid of all the self limiting beliefs that you have in your head. This is really one of the super empowering books.
Instead of a linear narrative of her life so far, Author gives us snippets and tells stories like she's sharing coffee with a friend. She doesn't leave out her mistakes, struggles and apologies and instead remains real Topics included drug usage, divorce, cheap living in NYC and post-partum depression. All were taken seriously while still being discussed with levity.
She ends this catalog with a few words that somehow define the experience of reading her book: "Bored yet? Because I can't stop."
An authentic and funny memoir; with enough woman-power.
4. Shoebox Effect
By Marcie J Keithley
Story of author helrself.
This book is one of the Really vulnerable and emotional books. Isn't fictional it's very realistic. People suffer in numerous ways. It is an integral structure of existence. Most of the time, we either suffer silently or express our pain through complaining, hoping, crying, self-sacrifice, and rebellious behavior. Marcie J. Keithley undoubtedly suffered, and her creative means of dealing with it is something that needs to be shared. She writes with strong emotion.
5. 11 Minutes
By Paulo Coelho
Maria, a young girl from a remote village of Brazil, whose first encounters with love leave her heartbroken. This book actually talks a lot about sex so I really recommend this book to adult readers, 18 years old and above.
Each of author's novels teach valuable lessons for adults through the interesting happenings of his protagonists. This story does the same. However the lesson taught borders on relationship counseling and sexual education.
The moral of story is that To never give up, love is around the corner no matter the past, the present or the future.
6. The Story Of My Life
By Helen Keller
The Story of My Life by Helen Keller is a beautiful memoir about the power of love, language, and learning. It was sad and humbling to hear Helen describe how desperate she was to communicate with people. Since Helen was deaf and blind, she would go into a rage after being so frustrated that no one could understand her.
Overall, it's an amazing story of overcoming difficult trials and making the best of what is given to us.
7. Eat Love Pray
By Elizabeth Gilbert
Eat, Pray, Love: One Woman's Search for Everything across Italy, India and Indonesia.
A celebrated writer's irresistible, candid, and eloquent account of her pursuit of worldly pleasure, spiritual devotion, and what she really wanted out of life.
Gilbert (The Last American Man ) grafts the structure of romantic fiction upon the inquiries of reporting in this sprawling yet methodical travelogue of soul-searching and self-discovery. Plagued with despair after a nasty divorce, the author, in her early 30s, divides a year equally among three dissimilar countries.
8. Hold Me While I Fix Myself
By Fathima Ashab
Again another poetry book written by fatima this book mirrors the thoughts in head and feelings in someone's heart. Her words are raw and heartfelt as she writes about love and pain. The emotions are so pure they feel like they open up your mind . While the author speaks about her own emotions, I think that every woman can recognise themself in the verses.
It won't tell you that 'go ahead and break the wall', instead it will tell you 'sit down and talk to yourself'.
If there is pain and then there is a hope. the promises in relationships, the sufferings and the heartbreaks are all a part of life but in the resilience and the courage to fight back lies the essence. Sometimes, you don't need someone to fight for you but to be there with you and hold your hand while you fight your own battle. .
Overall the book iS really empowering.
9. A Thousand Of Splendid Suns
By Khaled Hosseini
"A Thousand Splendid Suns" is a portrait of a wounded country and a story of family and friendship, of an unforgiving time, an unlikely bond, and an indestructible love.
This is story about two wonderful, brave, intelligent women.
Mariam is an illegitimate child, and suffers from both the stigma surrounding her birth along with the abuse she faces throughout her marriage.
Laila, born a generation later, is comparatively privileged during her youth until their lives intersect and she is also forced to accept a marriage proposal from Rasheed, Mariam's husband.
10. I Am I Am I Am
By Maggie O'Farrell
The writer Maggie O'Farrell has chronicled 17 of her own near misses in the book These include a hemorrhage during childbirth, miscarriage, childhood encephalitis, amoebic dysentery and an ill-advised leap off a Harbour wall into the sea as a teen. Written in self-contained essays, the events recalled here are blips, coincidences, flashes of folly or plain bad luck. Some are startling but later shrugged off; others are lingering and life-changing. The book is all about near death experience of author. Thriller kind of book…
We are privy to various moods and mindsets: in love, heartbroken, lonely, restless, rebellious, scared, purposeful. I Am, I Am, I Am isn't purely about peril, it's about the life lived either side of it.