Her Story
Guneet Monga
Gunnet Monga, an Indian film maker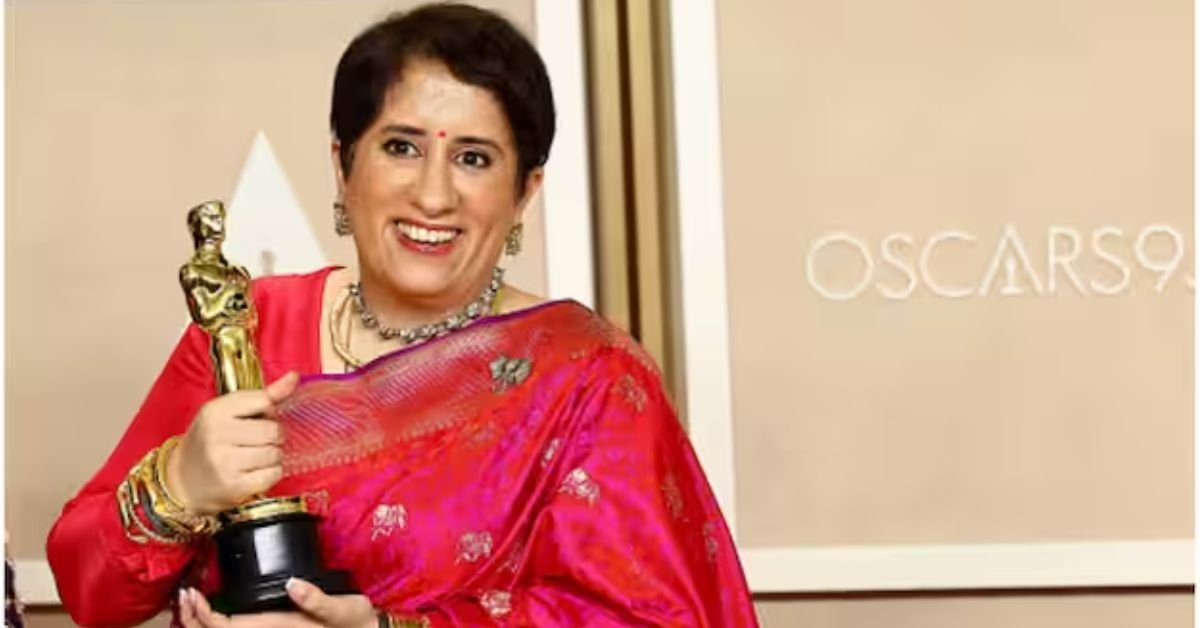 Full Name
Guneet Monga Kapoor
Date of Birth
21 November 1983 (age 39)
Occupation
Film producer,
Founder & CEO, Sikhya Entertainment,
Co-Founder @indianwomenrising
Educational Qualifications
Mass communications, Madhubala Institute of Mass Communication Electronic Media Affiliated with Guru Gobind Singh Indraprastha University, Delhi in 2004.
More about Guneet Monga :
Guneet Monga is an Indian Film Producer and Entrepreneur. She was born on November 21, 1983, in Delhi, India. She started her career in the film industry as a production coordinator. She went on to produce several critically acclaimed and commercially successful movies.
Guneet started her career in the film industry as a production coordinator and went on to produce commercially successful movies. Guneet is a BAFTA nominee. Amongst the first producers from India to be inducted in the Academy of Motion Picture Arts and Sciences. She is the recipient of the Global Media Makers fellowship by Film Independent and the US Department of State's Bureau of Education and Cultural Affairs. In 2019, the Alfred P. Sloan Foundation awarded her the prestigious Sloan Science and Film grant.
Apart from her work in the film industry, Guneet Monga is an entrepreneur. She is the founder of Sikhya Entertainment, a production house that has produced several successful films.
"Indian Women Rising" Oraganization :
In 2015, she co-founded the cinema collective "Indian Women Rising" to promote and support women-led cinema in India.
Indian Women Rising is a non-profit organization that aims to support and empower female filmmakers in India. Which provides platform for women to showcase their work. Film producers Ekta Kapoor, Guneet Monga, and Tahira Kashyap Khurrana founded this organization in 2021. The goal of this organization is increasing representation and visibility for women in the Indian film industry.
Through various initiatives and collaborations, Indian Women Rising works to highlight the stories and perspectives of women and promote gender equality in the entertainment industry. The organization provides resources and mentorship opportunities for aspiring female filmmakers.
Indian Women Rising involve projects like production and distribution of short films, such as "Devi" and "Bittu" . Which have received critical acclaim and international recognition. The organization has partnered with film festivals and industry associations to create opportunities for female filmmakers to showcase their work.
Overall, Indian Women Rising is an important force for advancing gender equality and representation in the Indian film industry. It's efforts have already begun to make a significant impact.
Films Produced by Guneet:
"The Lunchbox" (2013), "Masaan" (2015), "Haraamkhor" (2017), "Zubaan" (2016), and "Pagglait" (2021). She has aproduced documentaries like "Period. End of Sentence." (2018), which won the Academy Award for Best Documentary Short Subject.
In 2021, Guneet Monga was conferred with the Chevalier dans l'Ordre des Arts et des Lettres by the French Government for her significant contributions to Indo-French cinematic and cultural collaborations through films like The Lunchbox, Masaan, and Taj Mahal, as well as her relentless work towards women empowerment through the 'Indian Women Rising' collective.
This year (2023) Guneet Monga's short film 'The Elephant Whisperers', directed by Kartiki Gonsalves, won the Academy Award for Best Documentary Short Film.
 The Elephant Whisperers' is a short documentary film. The heart-warming story of a couple who have been given an orphaned elephant, Raghu, to look after. The story follows Raghu's recovery and survival. Weaving a beautiful tale of unconditional love and bond between the couple and Raghu, as per the synopsis available.
Some of the questions has been asked to Guneet & her replies,
We are sure you are over the moon. What did it feel like to stand on stage at the Oscars and receive the award for The Elephant Whisperers?
Ans: It will take time for all this to sink in. It feels like a beginning of a new chapter for Indian cinema. This is the first Oscar for an Indian production. My team and I are thrilled to have represented India on a global stage. We are grateful for all the love that this story of indigenous people, an orphan baby elephant Raghu and the caretakers Bommon and Bellie, have received. This documentary touched the hearts of audiences worldwide. It's a huge honour for us and I dedicate this award to our beautifully diverse country, India. I am glad to be able to serve this vision of bringing women filmmakers to the forefront while winning nothing short of an Oscar.
"I did not get a chance to deliver my Oscar speech. There was a shock on my face. I just wanted to say it's India's first Oscar in Indian production, which is such a huge thing. My heart started racing as I couldn't have come so far and not be heard. I'll go back there and I will make sure I'm heard."
— Guneet Monga
That was the disappointing movement for her to not get a chance to speak about her accomplishment.