Social
Dhanatrayodashi (Dhanteras) Festival 2023 | Diwali 2nd Day
Wishes in Marathi | Message, Status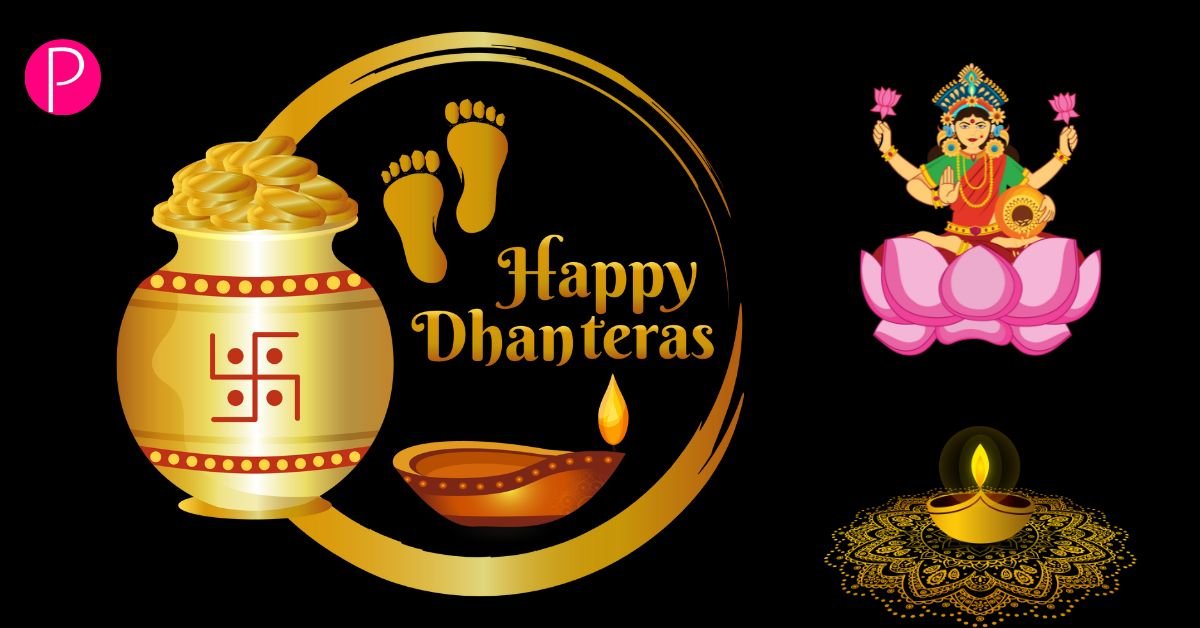 Dhanteras, also known as Dhanatrayodashi or Dhanvantari Jayanti, is a Hindu festival that marks the beginning of the five-day Diwali festival. It usually falls on the 13th day of the dark fortnight of the Hindu lunar month of Ashwin (typically in October or November).
Dhanteras is considered an auspicious day for purchasing and worshipping precious metals like gold and silver, as well as buying new utensils or items for the home. People also light lamps and diyas to ward off evil spirits and bring prosperity to their homes. Many households perform Lakshmi Puja on Dhanteras evening to seek the blessings of the goddess of wealth, Lakshmi.
This festival has cultural and religious significance, and it is believed that celebrating Dhanteras helps bring wealth and prosperity into one's life. It is also a time for family gatherings and festive celebrations as people prepare special dishes and exchange gifts.
Here are some Dhanatrayodashi Wishes in Marathi:
"धनत्रयोदशीच्या अवसरी, तुमच्या आयुष्यात धन आणि सौख्य वाढतो हीच आशीर्वाद करो."
"धनत्रयोदशीच्या हार्दिक शुभेच्छा! तुमच्या घरात धन आणि सौख्य निरंतर असो."
"धनत्रयोदशीच्या दिवशी, आपल्या जीवनात धन आणि सौख्य येईल हीच ईश्वराची कृपा आशीर्वाद करो."
"धनत्रयोदशीच्या पावलांनी, तुमच्या घरात धन आणि आनंद हीच सारे तुमच्याला मिळो."
"धनत्रयोदशीच्या शुभेच्छा! आपल्या आयुष्यात धन, सौख्य, आणि समृद्धि येईल हीच आशीर्वाद करो."
"धनत्रयोदशीच्या हार्दिक शुभेच्छा! तुमच्या घरात सुख-शांती असो, हे मेरी इच्छा आहे."
"धनत्रयोदशीच्या या पवित्र दिवशी, लक्ष्मीच्या कृपेच्या सहाय्याने तुमच्या जीवनात धनधान्य आणि सौख्य असो."
"धनत्रयोदशीच्या अवसरी, आपल्या घरात खूप आनंद आणि समृद्धि येऊच हीच ईश्वराची कृपा."