Fashion
THE BEST NAIL ART DESIGNS IDEAS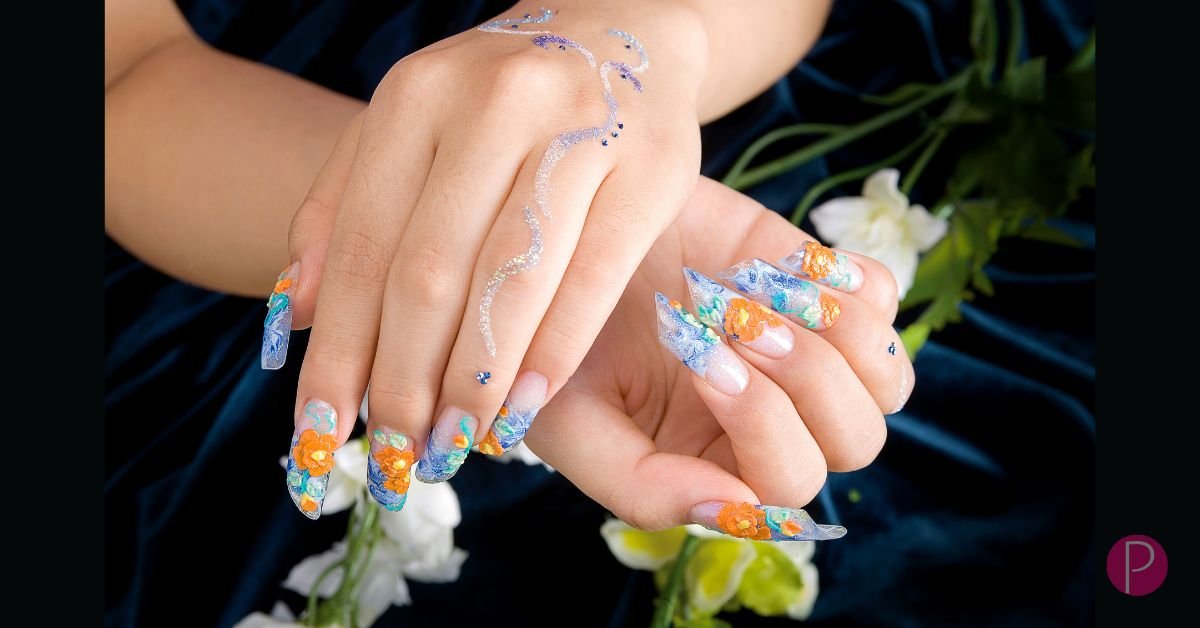 Nail art has become a popular and creative way to express your style and individuality. With a vast array of designs and techniques, the possibilities are endless. In this article, we'll explore some of the best nail art ideas to help you stay on-trend and make a statement with your nails.
Classic French Manicure: A timeless choice, the French manicure features natural pink or nude nails with white tips. It's elegant and versatile, suitable for any occasion.
Geometric Designs: Embrace minimalism with geometric nail art. You can create clean lines, triangles, or squares using tape or nail stencils. This modern look is both chic and simple.
Ombre Nails: Gradient color transitions are all the rage. Blend two complementary nail polish colors for a stunning ombre effect that gives your nails a beautiful, flowing look.
Marble Nails: Achieve a luxurious appearance with marble nail art. Use nail polish and a water-marbling technique to mimic the appearance of marble stone. Each nail will have a unique and stunning pattern.
Glitter and Sparkle: Add some glamour to your nails with glitter and sparkles. Apply a glitter top coat over your base color for a dazzling finish, perfect for parties and special occasions.
Floral Designs: Bring a touch of nature to your nails with floral patterns. You can hand-paint flowers or use nail stickers for a delicate and feminine look.
Negative Space Nails: Negative space designs use the natural color of your nails in the design. By leaving areas unpainted, you can create intricate and artsy patterns.
Animal Print Nails: Animal prints like leopard, zebra, and snake are bold and trendy. They can be achieved with stamping plates, nail stickers, or freehand painting.
Matte Nails: A matte top coat can transform any nail color into a sophisticated, velvety finish. Matte nails are understated yet stylish.
Stiletto Nails: Go for a bold and edgy look with stiletto-shaped nails. These sharp and pointy nails offer a canvas for creative designs and patterns.
Neon Nails: Neon colors are vibrant and energetic. Create neon nail art to stand out and make a bold statement.
Holographic Nails: Holographic nail polishes give your nails a futuristic and mesmerizing appearance. They reflect a spectrum of colors and are perfect for a unique look.
Metallic Nails: Metallic nail polish shades like gold, silver, and rose gold are eye-catching and elegant. They're great for adding a touch of luxury to your manicure.
Nail Art Decals: Nail art decals are easy to apply and come in various designs, from cartoons to intricate patterns. They're a quick way to achieve professional-looking nail art.
Seasonal Nail Art: Embrace the spirit of the season with themed nail art. For example, create snowflakes and penguins for winter or flowers and butterflies for spring.
Nail art is a versatile and creative way to express your style. Experiment with different techniques and designs to find the ones that best suit your personality and the occasion. Whether you prefer classic elegance or bold, trendy statements, nail art offers endless possibilities to showcase your individuality. So, let your creativity shine through your fingertips!