Social
Nita Mukesh Ambani Cultural Centre (NMACC)
Inaugurated on March 31, 2023: A sensory journey of India's rich cultural history through costume, performing and visual arts.
It is located within the Jio World Centre in the Bandra-Kurla Complex (BKC) in Mumbai. The marvelous infrastructure includes a 2000 seating capacity grand theatre, a 4-storey art house, a Pavilion – a museum-like convertible area of 52,627 sq. ft for art shows and exhibitions, and a studio theatre.
Founder Nita Mukesh Ambani shares her vision
"As they say, India is where it all started. Our culture has not just survived but thrived over thousands of years. We are one of the oldest living civilizations of the world, also the most diverse, and at the same time, we have one of the world's youngest populations today. We are in the Amrit Kaal of Modern India, an auspicious time to begin a glorious new chapter for a proud, prosperous, strong and self confident nation of 1. 4 billion Indians. For Mukesh and me, the enemy CC is a dream come true. For a long time we had nurtured a dream that India should have a world class Cultural Center. We were keen to create a space for promoting and celebrating our artistic and cultural heritage in cinema and music, in dance and drama, in literature and folklore, in arts and crafts, in science and spirituality, all of which is India's intangible national wealth. Dear friends, culture weaves the threads of mutual understanding, tolerance and respect that knit communities and countries together. Culture brings hope and happiness to humanity. Therefore, as an artist, I hope this center becomes a space that celebrates the arts, the artist, and the audience. A space where our people can feel proud of the heritage. "हम चाहते हैं कि यहां एक ऐसा केंद्र बने जो कला संस्कृति या ज्ञान की त्रिवेणी का संगम हो" We envision the centre to become home not only to the finest talent from Indian cities, but also from our small towns and remotest villages. I truly hope this space continues to inspire and empower our future generations. For as long as we have the stage, we have a voice. And as long as we have a voice, we have the power to tell our stories. Stories to shape our history, stories to create a new twist with destiny and stories. To change the world for the better, esteemed guest as I performed on stage in this Grand Theatre today, I couldn't help but feel the same excitement of the Neeta when she was six years old. Even after all these decades of being on stage, I still feel the same energy and gratitude I felt. At that young age, be it for my Bharatnatyam performances or the college plays that I worked on, I still remember my first play in college was with a young, talented actor called Ferro's."
1. The Grand Theatre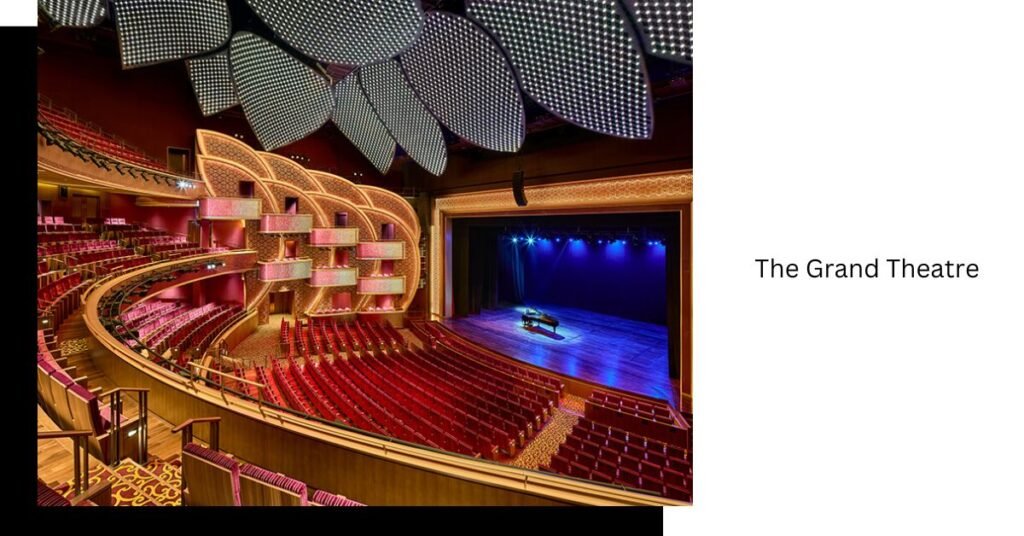 The Grand Theatre has an exceptional customizable lighting system, a world-class combined Dolby Atmos Surround Sound System, and a Virtual Acoustic System. 8,400+ Swarovski diamonds have been added to the latter to improve it and produce a distinctive, multidimensional experience. It can accommodate 2000 people and has 18 diamond boxes
2. The Studio Theatre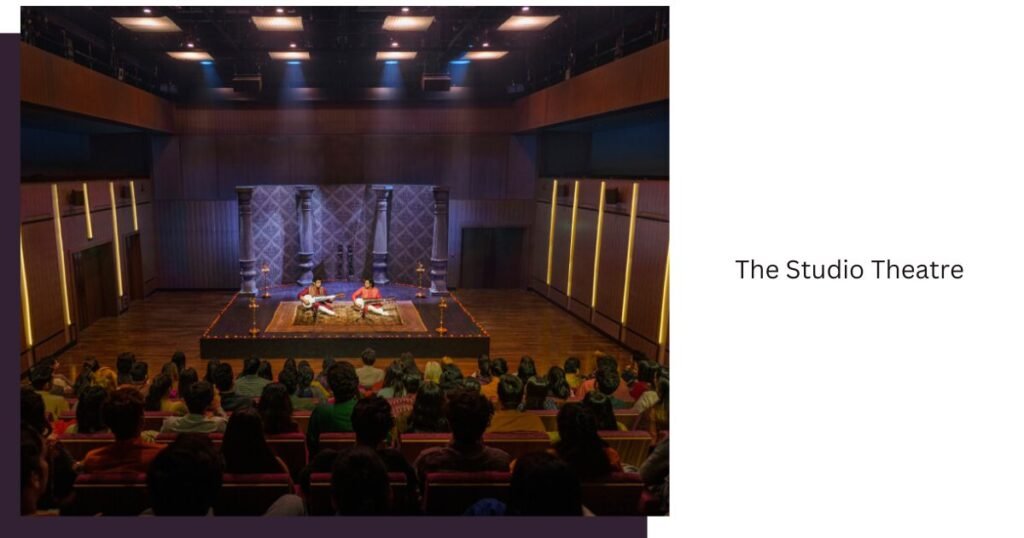 With a seating capacity of 250 people, the studio has a Flexible stage, an Integrated Dolby Atmos Surround Sound System, an LED-driven theatrical lighting system and assistive listening devices are also available.
3. The Cube
The Cube encourages and promotes emerging Indian artists from new and experimental theatre, spoken word and music.
With a moveable stage and seating, the 125-seat Cube can be transformed to host a variety of performances, making it an incubator of new art forms and the go-to platform for discovering innovative new-age talent.
It includes,
Fully LED-driven theatrical lighting system
Panasonic Laser projection system
Assistive listening devices available
Accessible theatre
4. Dhirubai Ambani Square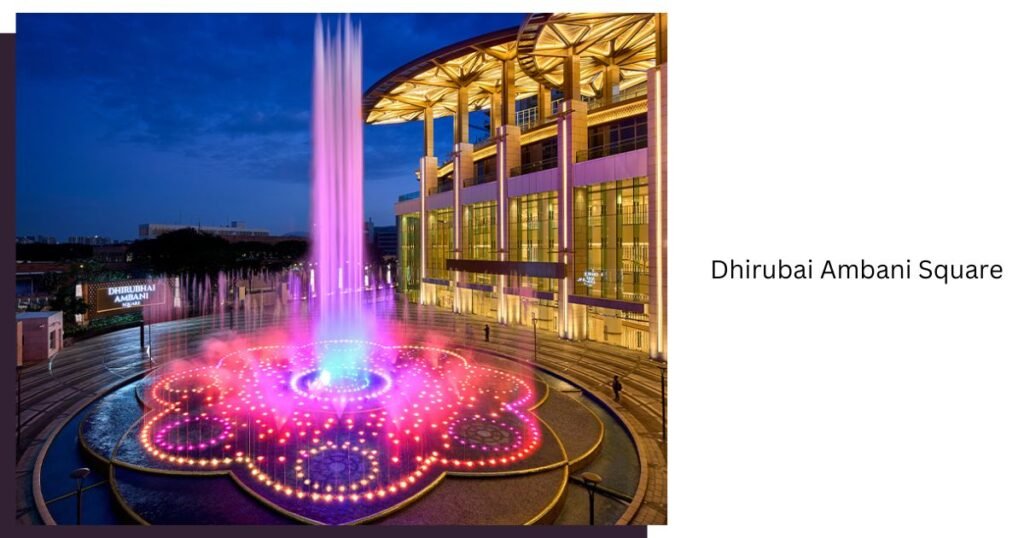 It contains a lotus-inspired Fountain of Joy that celebrates the vibrant spirit of Mumbai and offers a rich, unique collection of beautifully choreographed performances.
Click link for more: https://chennaivision.com/launch-of-nita-mukesh-ambani-cultural-centres-nmacc-website/
5. Art House
It is a four-storey, 16000 sq. ft. dedicated visual arts space that displays the work of international and Indian artists. Numerous cultural events have already been planned for the public to celebrate the magnificent NMACC's inauguration. These events include:
The Great Indian Musical: Civilization to Nation:
A musical masterpiece by Feroza Abbas Khan, traces India's journey through exemplary Indian dance, drama, music, art and more.
Fashion exhibition with iconic costumes from all over the world, curated by Hamish Bowles.
Art exhibition celebrating the works of contemporary artists influenced by India.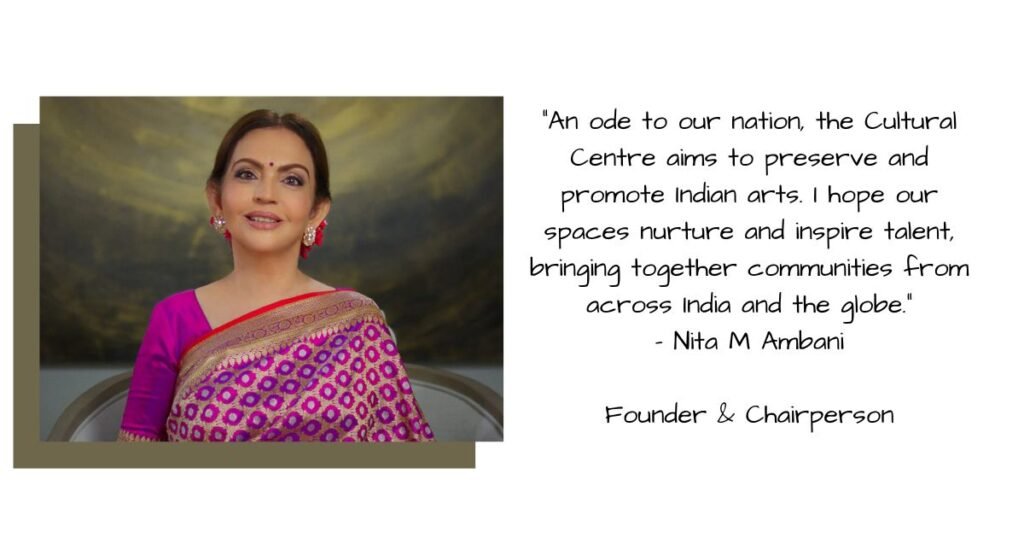 Click here to read about Oscar award winner short film (2023)